Makassar is a big city located in South Sulawesi. As a tourist destination, you may not be too popular compared to other destinations even though this city has a myriad of uniqueness and beauty in it. You can fully explore every corner of the city.
The panorama in the city of Makassar is quite beautiful. The strategic layout makes this city will be fun to visit. Vacation moments with friends or family will feel warmer. The following is a review of recommendations for excellent tourist attractions in Makassar that you should visit while on vacation.
Bantimurung National Park
This area's national park or protected forest has a very wide landscape. The flora and fauna ecosystem in it is still well preserved. There are also some endemic plants and animals that still exist and inhabit this place.
When the dry season arrives, many researchers from some regions and foreign researchers came here to research several types of butterflies in this area. Considering various kinds of butterflies in this Bantimurung National Park is still a new species.
Muhammad Cheng Hoo Mosque
Muhammad Cheng Hoo Mosque has a unique design and is different from the others. This can be seen from the design of the dome of the mosque, which is not round but has steps like a pagoda. The color of the mosque is also dominant red. This is not without reason, but the Chinese Muslims who built the place of worship.
The mosque is an offering of Chinese Muslims to the people of South Sulawesi. The mosque's name was taken from a Chinese Muslim explorer named Cheng Ho, who spread Islam in the archipelago.
Bugis Waterpark
Lovers of recreational rides should try the tours in this Metropolitan City. You can enjoy various amazing rides such as multi-slide & free fall, kids pool, blackhole & rafting slide, body slide, whirlpool, and others here. Various rides with various exciting and interesting attractions can certainly bring you the best experience.
In addition, Bugis Waterpark is also very spacious. You can even enter various zones such as Kampong Rilau, Goa Batu Kalubampa, and Alabuang for a pleasant sensation. This tour is even very suitable to be enjoyed with family and friends and relatives. You can even take your kids to learn and play here.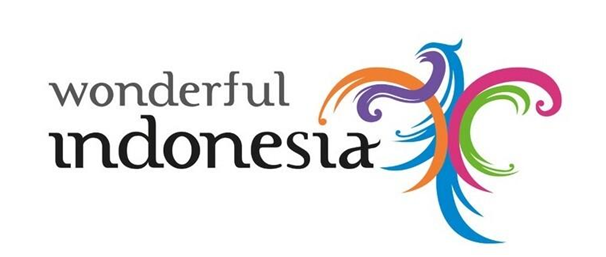 Girinaga Monastery
There are places of worship for Muslims, but Makassar also has a monastery which is a house of worship for Buddhists. The monastery was built as high as nine floors and had a height of approximately 30 meters.
Each floor has complete statues and statues. There is even a statue of Rupang that weighs up to 20 tons. The monastery, located on Mount Salahutu road, is also a historic building considering that it has been built for quite a long time.
Lake Mawang
Makassar not only has stunning beaches, but several stunning lakes are also available. One of the most popular is Lake Mawang. The lake's name is in accordance with its location in Mawang Village, Somba Opu District, Gowa Regency. The area of ​​​​the lake stretches as far as 50 Ha. Its width is estimated at 200 to 450 meters.
Visiting Lake Mawang, you don't need to be afraid of the heat. The presence of many shady trees next to tourist sites makes visitors feel the natural freshness. For those of you who like fishing, fishing locations are also available.
Paotere Pelabuhan Harbor
Paotere Harbor is a stopover place for various types of ships from various regions. Given the uniqueness of its location, now one of the oldest ports has become a tourist destination. You can see directly the ships lined up, including the typical Makassar ships, namely Phinisi and Lambo. The port's location is in Ujung Tanah District, which is only 5 km from the city center.
In addition to seeing the appearance of passing passenger and freight ships, you can also see a beautiful sunset in the afternoon. It's not complete if visitors don't shop directly for freshly caught fish. Various types of preserved fish are also available so that they can be used as souvenirs.
Kodingareng Island Keke
The next island to be discussed is Kodingareng Keke Island which is an uninhabited island. For the distance from the city center, you have to travel for approximately 20 minutes.
This place is often used by fishermen who are stopping to rest. Even so, the views of this place cannot be underestimated because the underwater wealth is still well-maintained and maintained to this day.
Ready to start your getaway to Makassar? Visit Wonderful Indonesia, and don't miss out on the magic!