What is the first thing that comes to your mind when you hear the name of Bintan? Surely most of you immediately imagine an exotic island full of exclusive resorts filled with wealthy tourists from the Lion Country.
Your guess is not entirely wrong, considering that this beautiful island is not far from Singapore and is filled with luxury hotels and resorts.
In fact, behind all these luxurious images, Bintan has many other attractions that are no less attractive than elite accommodation.
So don't think that the only fun thing you can do there is relaxed by the pool while sipping a cocktail. It's time to uncover another hidden secret that lies on this beautiful island!
Explore an exotic desert: Busung Desert
It is undeniable that Indonesia has a very diverse landscape. Even in shady forests and tropical beaches, you can find a stretch of desert.
This is what you will find in the mysterious Busung Desert. This location was once a bauxite mining site that has now transformed into a beautiful desert. Not inferior to those in the Middle East!
In recent times, the name Desert Busung has begun to rise and become a favorite of Instagrammers. However, since this place has not been fully developed as a tourist destination, there are still few visitors.
Access to this desert is not too difficult, because it is right on the edge of Jalan Raya Busung. But unfortunately, you can not use public transportation to get there.
Visit the legendary ship at dusk: MV Doulos Phos
Behind the glitter of luxury hotels and resorts, Bintan also has an interesting history. One way to retrace history (as well as take photos!), you can visit the ship that "spends old age" in this Port of Bandar Bentan Telani.
The ship which was built in 1914 (two years after the Titanic) was formerly known as the SS-Medina, only at the end of 1977 its name was changed to MV Doulos Phos. Historically, this ship was recorded in the Guinness Book of Records as the oldest passenger ship in the world. In addition, this ship has also been used for humanitarian missions by carrying books.
In 2009, the ship was finally sold and by the new owner it will be converted into a boutique hotel. It is planned that by the end of 2016, the hotel project will be completed.
Well, while you haven't finished transforming, you can visit and witness the splendor of this legendary ship firsthand. It's coolest to visit here in the afternoon with a spectacular sunset background.
Beautiful lakes with surreal panoramas: Blue Lake, Kawal
Even though they are both blue, for some reason the color of the water in Blue Lake is much more hypnotic than the ocean that surrounds Bintan.
This view will be even more spectacular with the contrasting white sand dunes around it. So beautiful, you certainly wouldn't suspect that this lake was not created naturally, but as a result of mining activities that are still being active.
Because this lake is not actually a tourist attraction, you can have more private time when visiting here. The view of the lake is also amazing.
Mysterious brick igloo: Charcoal House
Is there really an igloo in Indonesia? Yes, it may sound strange, but you can find igloos in Bintan! It's not really made of ice, but it looks exactly the same.
These dome-shaped buildings used to be kitchen stoves belonging to the people of the Sea Tribe, before being abandoned since the process
Burning mangroves to make charcoal is prohibited.
Now, the dome made of bricks has become an object that attracts the attention of tourists.
Try to take pictures between these unique buildings, to get different memories during a visit to Bintan.
Excitement of the annual maritime parade: Kepri Marine Festival
Indonesia is the largest archipelagic country in the world, two-thirds of its territory is ocean. To mark this marine wealth, an annual festival is often held.
That's what you can find at the Riau Islands (kepri) Marine Festival or the Riau Islands Maritime Festival, an annual event held in Tanjung Pinang, Bintan. This festival is attended by thousands of participants from all over the Riau Islands and aims to attract domestic and foreign tourists.
Various activities contained in this festival include sailing, dragon boat races, musical performances, fashion shows, and traditional games.
However, the most exciting part of this festival is the Riau Islands Carnival parade along the waterfront which features 100 participants in various bright and colorful nautical-themed costumes.
The combination of energetic music, ocean backdrops, and unique costumes promises to be a celebration like no other!
Paradise beach feels like one's own: White Sands Island
White Sands Island is no ordinary resort, it is a private island where guests are invited to enjoy a holiday to their heart's content in a tropical setting.
You can pass the time by snorkeling, enjoying the underwater beauty, kayaking around the island, or camping under the stars.
Anyway, whatever makes you happy! Satisfied with activities on this beautiful island, order a drink from the bar and enjoy a picnic on the beach while waiting for the sunset view.
An adventurous getaway at the top of the mountain: Gunung Bintan Adventure Trek
Who said Bintan only has beautiful beaches? At Mount Bintan, your eyes will be mesmerized by the extraordinary beauty of nature!
From its peak which is at an altitude of 340 meters above sea level, you will be presented with views of every corner of the island as far as the eye can see. In addition to the beautiful scenery, on the hike you will meet various wild animals and plants, as well as a waterfall!
You can also pick mangosteen or banana directly from the its trees.
On the way back, don't forget to stop by a hidden waterfall and refresh yourself with its cool water.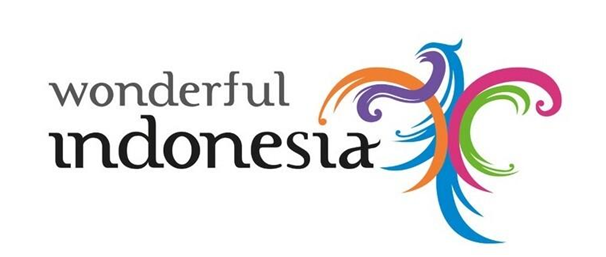 Planning to visit Bintan soon? Find out more aboutBintan and Indonesia by visiting Wonderful Indonesia.